June 4, 2012 | no comments
Good morning!
Thankyou to all of you who came to the Tree House or Muthaiga event last weekend for the Sal Davis and Maia performances. Both shows were a great success, and a full turn out!
This weekend Saturday 9th June myself and the band will be performing at Tamambo Tapas Bar, Village Market from 8pm. Entry: 200ksh Hope to see you there!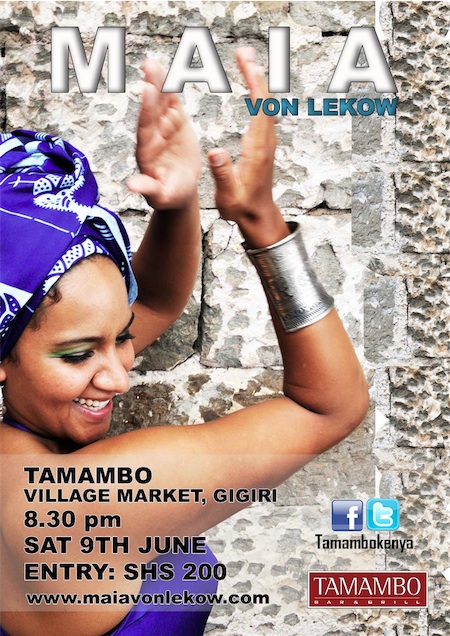 no comments | make a comment | share this: